Nick Of Time is a 2D Top Down Split Screen Action RPG in which the players are stuck in the dungeon. Now, you have to find a way out. As suggested by the name, it is a 2 player game that is played on a single screen (split screen).
The game is made in HomeTeam GameDev Club (formerly called Gamkedo Club) with me as a team lead.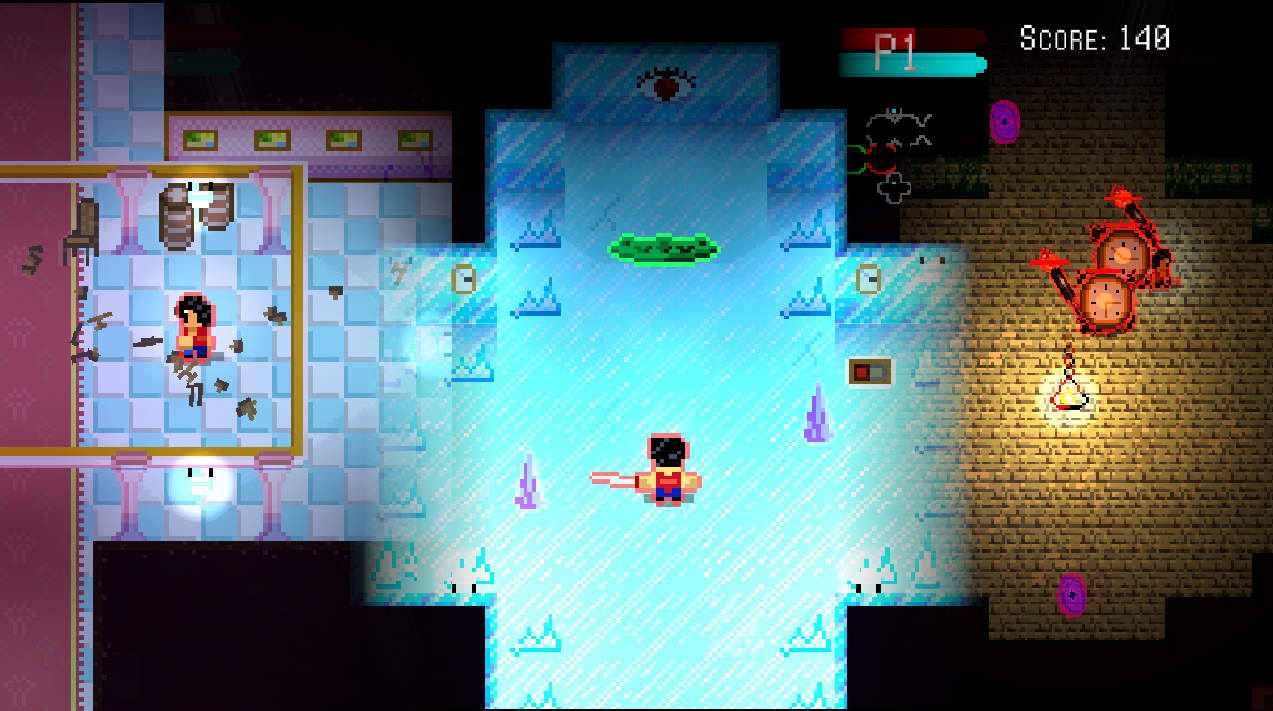 Play through the 3 levels, alone or with your friend, and while discovering the secret of the dungeon, escape this mysterious and strange place.
Or perhaps, you might want to go inside the Arena and smash some of the dungeon creepers just for fun.
In case you are experiencing lags or there are some other issues, I recommend you to download and play the Windows version.
I have recently updated the game. Here is the link to the changelogs: https://bacstudios.itch.io/nick-of-time/devlog/105794/nick-of-time-update-v11-bug-fixes-decreased-difficulty